The unification and development of a Product team is an extremely vital step that should never be overlooked
Of course, you want to ensure you have the best of the best profiles, but how can you be sure you've found those people? That's where our incredible staffing service comes in. With Cyrex, our top-tier tech team's goal is to select and ensure you have the best profiles for your product team!
We offer the best conditions to both the new team and the landing developer based on complete benefit transparency and a defined set of acceptance requirements. Our managed staffing service operates on a daily seating cost basis, with (FREE) voluntary transition after 12 months.
How it works in 5 simple steps:
Step 1
Core Developed by Experts Overview
Our senior Architects kickstart your project by researching and beginning to build the core of your product.
They're experts in building future-proof scalable products & architectures.
Step 2
Core Productive from Day 1
While our developers go at it, we will work together with you and advise you on what profiles to get, and handle the whole recruitment.
Step 3
Team Hiring & Training
Each product has its own stack and specifics.
We'll figure that out for you, hire & train the profiles you need, and hand it over.
Step 4
We Help You all the Way
Starting your own thing in Lisbon means more than finding people.
Luckily, we'll advise you through everything. From bureaucracy to office spaces
Step 5
Cost Effective
We're not in the business of renting people. As soon as your MVP is ready and your team is built, we'll hand everything over to you.
Developers Assemble!
Get in touch with us now to learn more about our Managed Staffing solution
Say hi!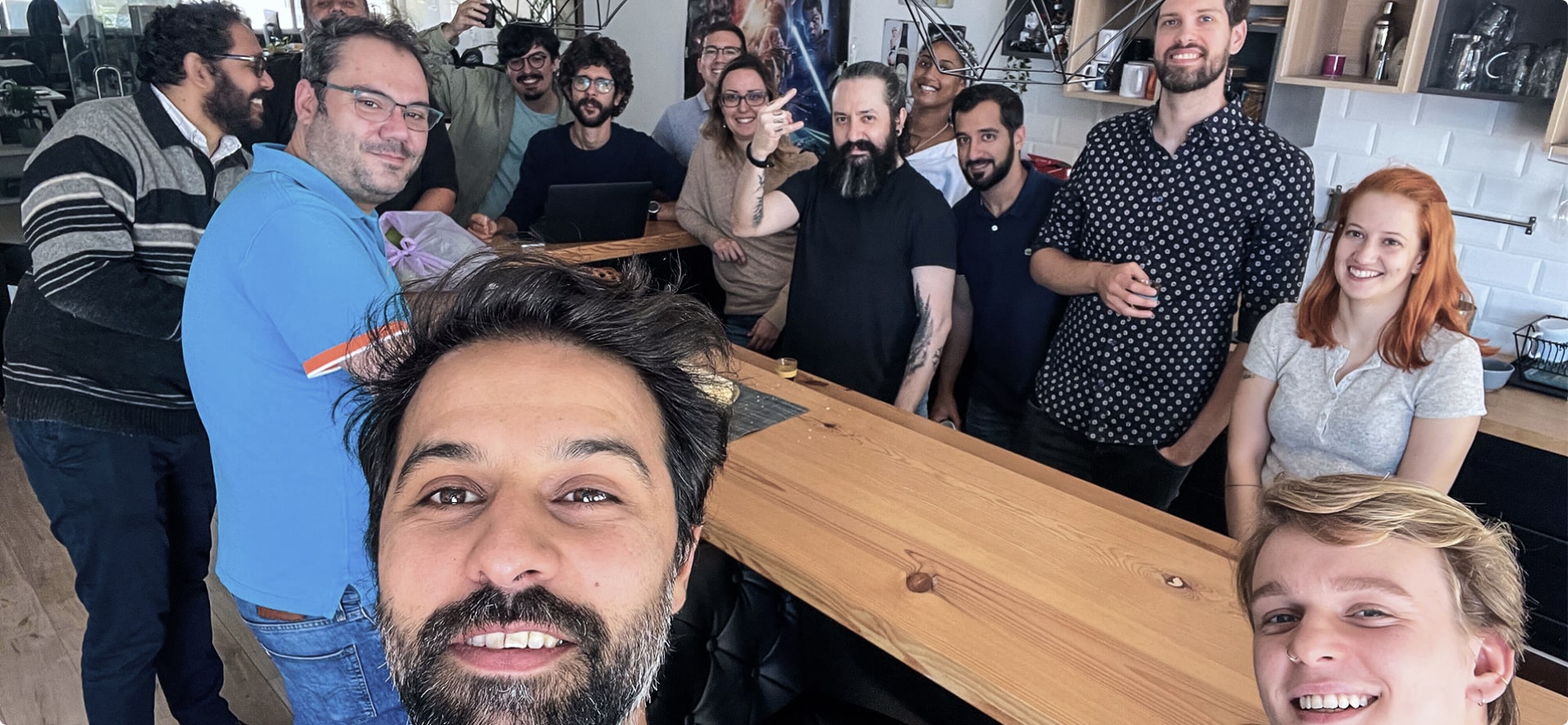 Advisory and Interim CTO Services
Simply put, we will look to optimize your product with the most cutting edge technologies and solutions. Perhaps you are seeking out an expert CTO to create or oversee the development of a custom software within your business, or you need extra hands on deck during a period of exceptional growth.
Maybe as a new tech start-up you are looking to acquire sound technological leadership from an industry veteran to boost the confidence of your investors. Cyrex is proud to offer interim CTO services to brands in need.