All our team members receive the following benefits:
· Remote first company
· Flat hierarchy
· Great & cutting edge technological environment
· International & very tech-savvy team
· Easy going, flexible and familiar culture with a startup mentality
· Encouragement for active training and courses (during office hours!)
· Regular team events, as we never miss a chance to play hard
· You will also be assigned a buddy for your first few weeks to help you settle in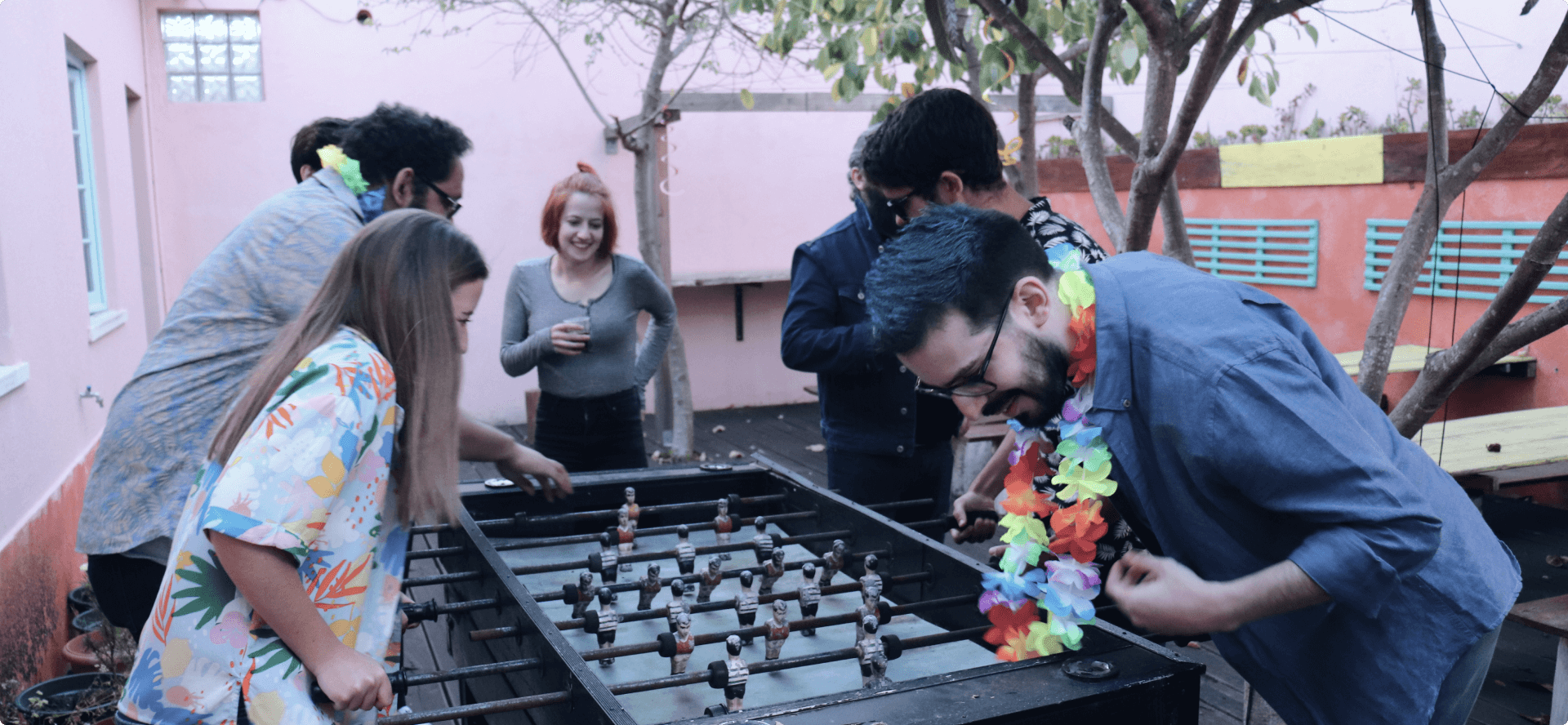 Being a remote first company does not mean you will not get the opportunity to meet and socialize with your teammates. We regularly have team meet-ups, office parties, beach trips (if you surf – even better!) and much more!
Get in touch with our team!
Get familiar with those faces you will see on zoom in the coming weeks and months now.
Say hi!